"He was admitted to ICU because he was in such a critical condition. He had low blood glucose levels. He was put on to a drip and a feeding tube, and had a rough first couple of days.
"The vets were worried about him suffering from organ failure and potentially developing sepsis."
Lucy was unaware of the dangers of snakes, and in particular adders in her area.
The adder is Scotland's only native snake and its only venomous reptile. It is a timid creature and usually hides in the undergrowth. It will will lash out to enable its escape from predators.
Lucy wants to warn other dog owners about the dangers.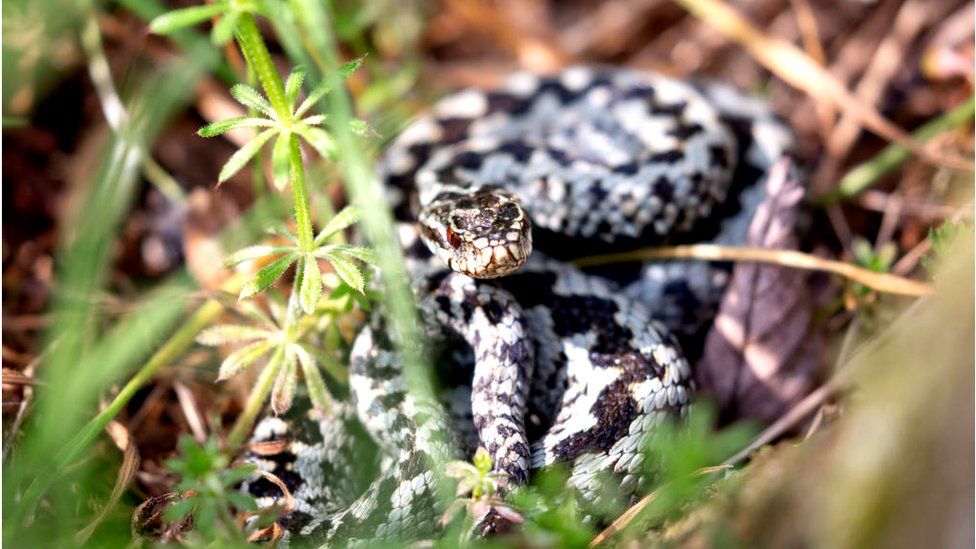 "You hear about things like this happening to other people but it can, and it has.
"Junior showed no indication of being bitten. If anybody suspects this has happened to their pet, timing really is everything. There is an anti-venom but there is such a short timeframe for the vets to be able to administer the drug so you really have to work very quickly."
Junior is the smallest amputee the vet has had to perform the procedure on. And Lucy is now praying he takes a positive turn.
"We haven't seen him. He isn't home. He is not in the clear yet."
Heartbroken Lucy has set up a fundraising page "Help Junior's vet bills" to cope with his treatment costs.
Junior's care could cost more than £4,000.
source: bbc.com